Information about the Conference Venue
Brescia and its surroundings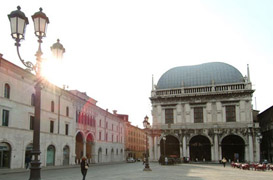 Brescia is a city in the region of Lombardy in northern Italy with a population of around 200,000. It is the second largest city in Lombardy, after Milan. The city is the administrative capital of the Province of Brescia, one of the largest in Italy, with about 1,000,000 inhabitants. The ancient city of Brixia has been an important regional centre since pre-Roman times and a number of Roman and medieval monuments are preserved, among which is the prominent castle. The city is at the centre of the third-largest Italian industrial area, concentrating on mechanical and automotive engineering and machine tools. Its companies are typically small or medium- sized enterprises, often with family managements. The financial sector is also a major employer, and the tourist industry is important as well, given the proximity of Lake Garda, Lake Iseo (with the largest island in southern Europe) and the Alps. (from http://en.wikipedia.org/wiki/Brescia).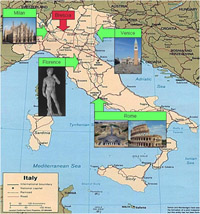 For maps and driving directions you may consult Google Maps.




Lake Garda (Italian Lago di Garda or Benaco) is the largest lake in Italy. The ancient fortified town of Sirmione, located on the south of the lake, is one particularly popular destination, home to the Virgilio & Catullo Spa Complexes, as well as numerous restaurants, bars, hotels, fashion stores and a market. The picturesque Scaliger castle dates from the 13th century. The Roman poet Catullus had a villa here. Nearby, there is Gardaland, one of the most famous parks in Italy.
(from http://en.wikipedia.org/wiki/Lake_Garda)



More information about Brescia and its attractions can be found here.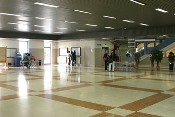 The conference will be hosted at the Faculty of Engineering of the University of Brescia.

Address:
Via Branze 38
25123 Brescia